Ben Johnson Interiors provides post-COVID workplace modifications for Benenden Health

With the workforce slowly returning to their offices, Ben Johnson Interiors is increasingly working on post-COVID security modifications to safeguard employees and inspire confidence in returners.
York-based Benenden Health, established in 1905, is an affordable alternative to private health insurance. It is a "not-for-profit" mutual organisation, run by its 800,000 members and employs over 300 staff who are mostly based in Holgate Park Drive, York. Benenden Health was voted "Most Trusted Health Insurance Provider via Employer in 2019 and also was one of the Sunday Times Top 100 Best Not for Profit Companies to work for 2020.
To ensure the safety and wellbeing of their 300 employees, Benenden recently commissioned Ben Johnson Interiors to provide full post-COVID safety measures in the aftermath of lockdown.
Our Ben Johnson Interiors team initially carried out a post-COVID safety audit of the building interiors and made design, product and fit out recommendations.
To enable social distancing, we designed a new, more spacious layout for Benenden Health whilst still accommodating the same numbers of staff. We also sourced and fitted new Senator Freeway height-adjustable desking.
Hand sanitizer stations were positioned throughout the workspace and new acrylic screens were fitted to all desks.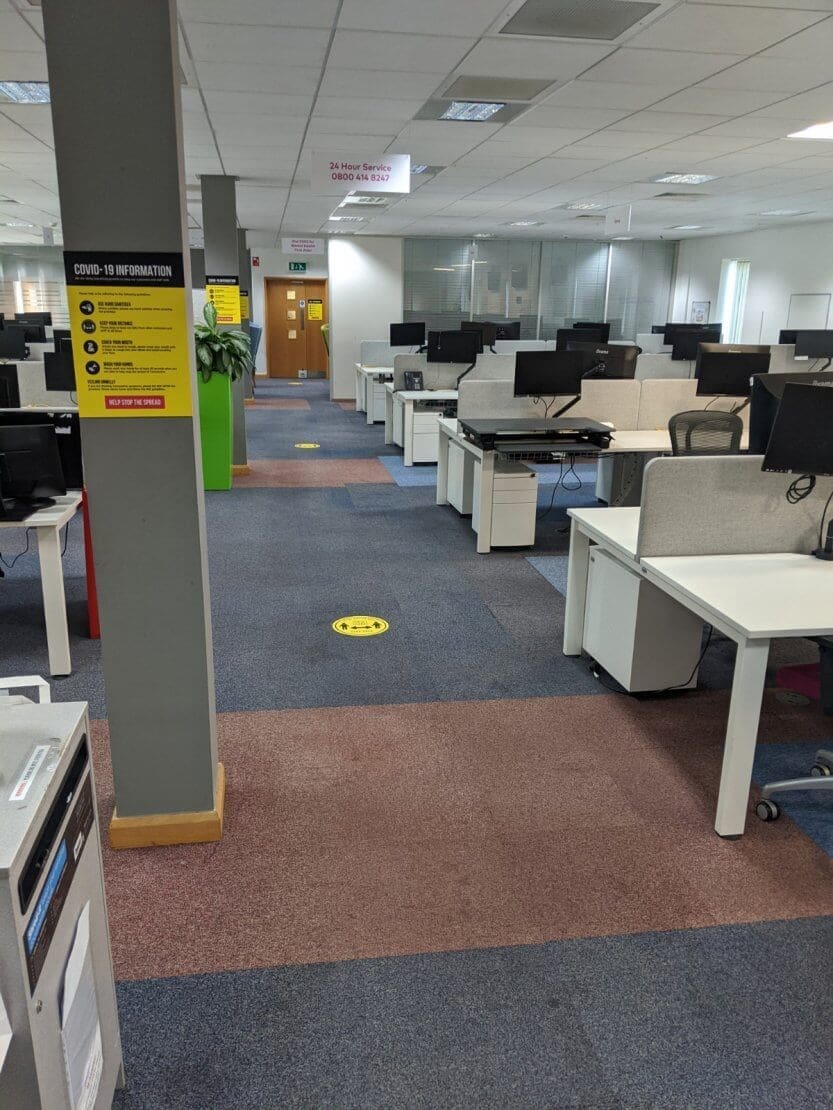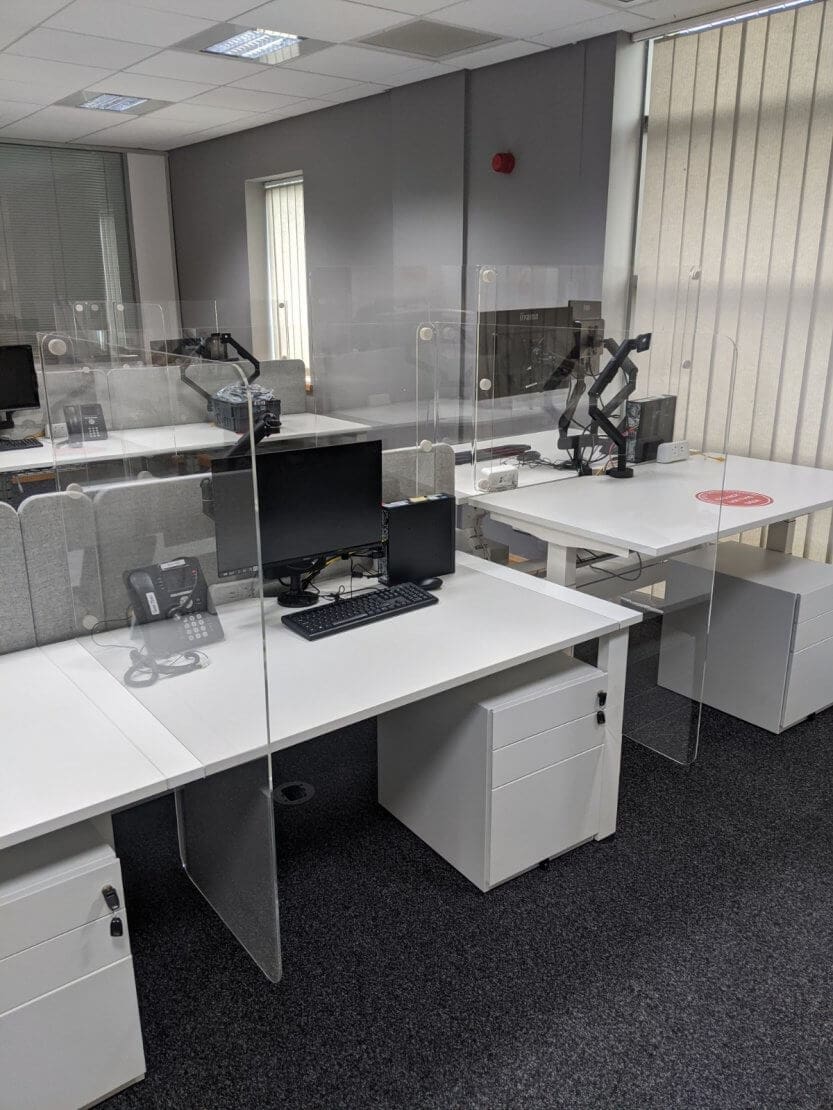 Existing suppliers to Ben Johnson Interiors have been quick to adapt and develop appropriate, new workplace products in the wake of coronavirus and so we have been able to source all protective office items from current suppliers.
To further reassure employees at Benenden Health, there has been a phased staff return. Access to communal areas like canteens, breakouts and stairways is restricted and single occupancy has been introduced to meeting rooms.
Installation of new fittings and furniture onsite took the Ben Johnson Interiors team just three weeks with minimum staff disruption.
Benenden Health is now confident that everything is in place to reassure staff that their needs are met and that the safety and wellbeing of their people is paramount to their organisation Jonathan Cotty, Facilities Manager at Benenden Health says: "We were delighted with the post-COVID refurbishment work that Ben Johnson Interiors carried out so quickly and efficiently for us. The acrylic desk screens have been particularly welcomed by our staff. They comment that as well as offering hygiene shields, the screens also help to reduce noise levels while still allowing full sight lines and interaction in the workplace. All in all, a great job!"
If you would like Ben Johnson Interiors to carry out a similar audit and offer post-COVID safety recommendations for your workplace, please get in touch with us on 03333 449 249 or email us at interiors@benjohnson.co.uk