5 Reasons To Refit Your Office - Now!
Every business owner and employee dreams of an ultimate office – somewhere that promotes efficiency and productivity while also being stylish, comfortable and a place to be proud of, especially with the average worker spending most of their lives in the workplace.
Sometimes the office environment isn't up to scratch or starts to look a little tired, and the time comes to decide whether it's right to opt for a refit. This could be the process of improving the space by either cleaning, redecorating or re-equipping – or all three! These days we usually also aim to improve the efficiency and sustainability of a workplace too.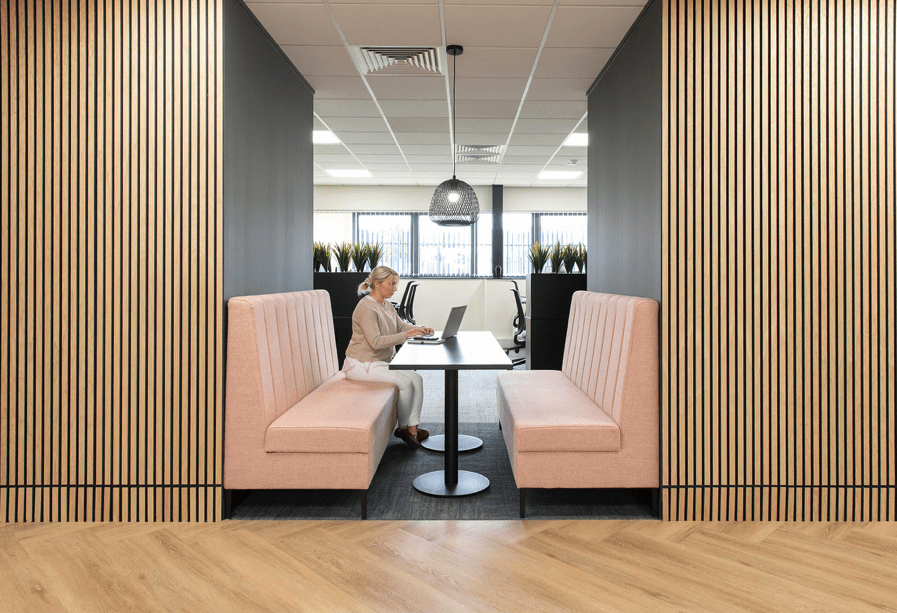 An office refit that makes the most of space with new comfortable break-out areas in the recently completed Firmenich offices.
You might be able to get away with it for so long but there are times when refitting the office becomes vital so – fanfare please – here are our Five Totally Justified Excuses To Refit Your Office, right now!
1. When the office is out of date
Times are a-changing and with that comes new trends and new tech. Granted, this change is happening all the time and we can't be refurbishing things every month but there does come a time when the whole space starts to look like it's being left behind, and you don't want that.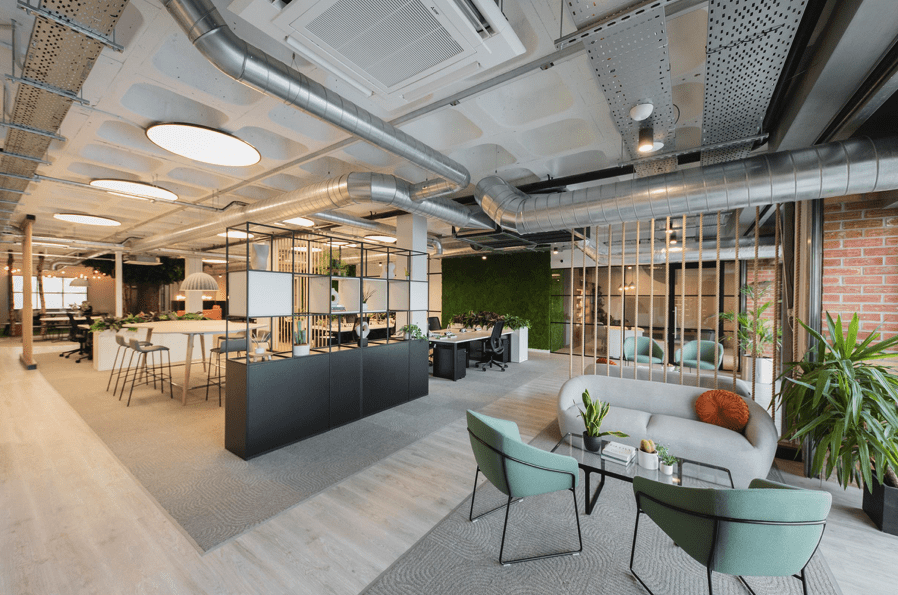 No one could accuse West Barn Co. of not being bang up to date, as their new office is setting trends left, right and centre – and making headlines along the way!
We work with our clients to analyse trends and products to work out which are important, which will be around for a long time to come and which are the best investment. Most of all we consider what is right for your team and your company.
The other important aspect that can become dated is a health and safety issue. After a period of time, wear and tear are unavoidable and new rules and regulations can render certain situations unsafe or risky. A new office might be the answer.
2. When the office isn't versatile
With all the recent shifts away from desktop culture, we're finding more and more of our clients are embracing portable devices, flexible workstations and break-out areas. This trend isn't going away so it's helpful for companies to understand the importance of evolution and versatility in office design.
When the work habits change across the board (thanks to something like a global pandemic!) it's up to the industries to keep up or risk losing their best people to rival companies who are providing more applicable perks.
A rigid, traditional office likely won't cut the mustard, especially when it comes to productivity.
There's also the fact that a degree of versatility is often required to accommodate diversity. The culture of agile working allows for members of staff to function in the ways that suit them best, even if that changes on a daily or task-by-task basis.
New areas such as this one we worked on for Firmenich allow staff to either relax or collaborate in a comfortable environment whenever they may need to.
3. When the office is underutilised
Whatever the size of your office, you'll want to ensure the space available is being optimised for increased efficiency. The latest trends of flexible working and working from home have freed up a lot of space for many companies. Fewer fixed desks being used on a daily basis mean that space can be reconfigured and better used.
You might think you need a bigger office when in reality you've simply not taken advantage of what's already there. If you've realised that certain parts of the workspace aren't being used, consider switching things up.
This doesn't have to be all about work, work, work either. Yes, you might want to introduce a new break-out area or meeting room if you find you don't actually need to fit in so many desks, but you could also invest in a pool table or even a space for a wellness area or yoga studio.
This will actually strengthen your company, helping to attract and retain employees and improving well-being and morale which makes people feel valued and relaxed, and in turn, boosts productivity!
4. When your office no longer reflects your company image
Your office environment should ideally reflect your company's culture and ethos, speaking volumes for your brand without you having to say a word.
In fact, a rebrand is a pretty common catalyst for an office refit.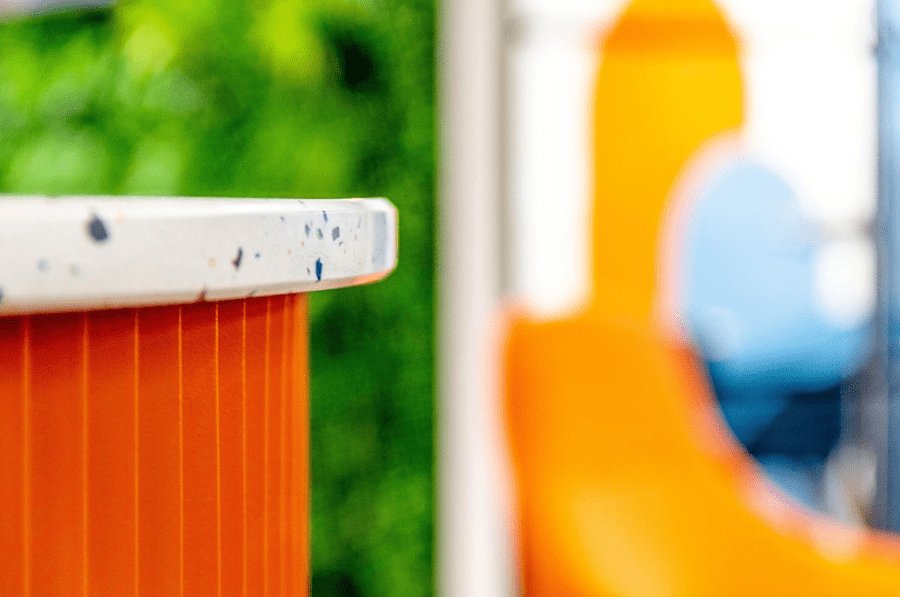 You can tell from the moment you walk into the new Circus PPC workspace who they are and what they're all about as a company. The little touches and professional finishes go a long way to solidifying a brand.
Yes, rebrands and refurbishments go hand in hand. It stands to reason that if you're altering the way your company appears to the outside world, you'll want that to resonate through every aspect of your business, including your physical space.
If your rebrand (hopefully) attracts crowds of new clients, they'll be looking to your office for confirmation of who you are. Improve that company image ASAP!
5. When the office is too cramped
It's usually good news when your business has outgrown your office! But it also creates an issue in terms of fitting everyone in. It's tempting to start looking for shiny pastures new, but a rejig of your existing space might be all you need.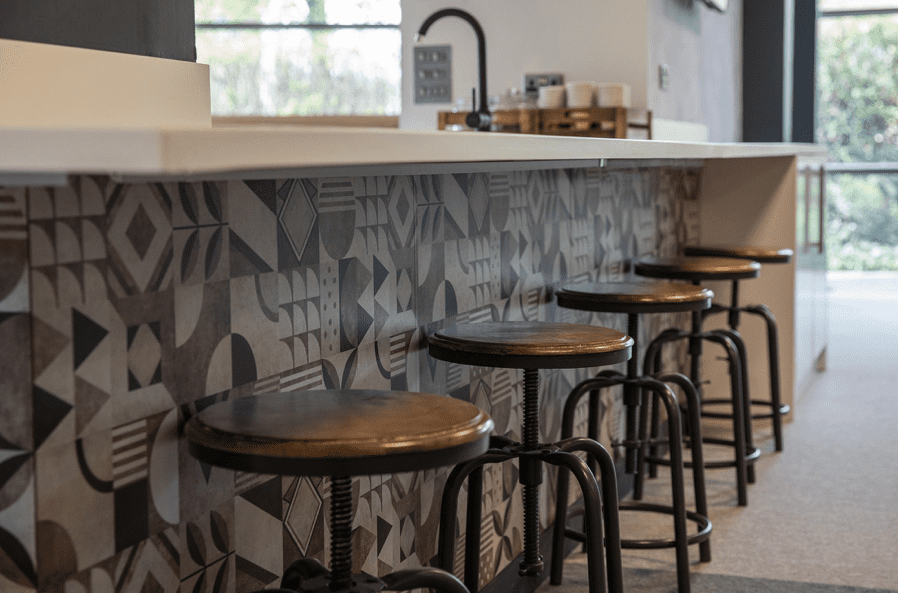 New furnishings and proper zoning of the space can allow the office to feel more spacious, like this LeoVegas office which is all centred around the clean and bright, cafe-style break area.
Working with a professional team of interior design specialists means you'll have experts to analyse your available space and how it's used, suggesting a better layout, moving of certain boundaries and other clever ways to fit more people in without feeling squished.
This could involve smaller furnishings or new zones, a mix of hotdesking and remote working, multi-use furnishings and, perhaps most importantly, getting rid of unnecessary items. This all creates more room for more staff.
It's also the perfect time for a declutter, and you might be surprised just how much space that frees up! Clutter certainly increases that cramped feeling.
Is it time for your office refit?
When your office is the physical representation of your company, it's important for morale and productivity, staff attraction and retention, and making an impression on new clients and customers. That's a long list of things you don't want to get wrong!
If you find yourself in any of the predicaments we've covered here, or place value on your office design because you know a high-quality office space indicates business success and incites trust, we should be able to help you get the best from your space with an office refresh.
Reach out to us today and let's see how we can transform your workplace.