Specialist Commercial Interior Design, Fit-out and Furniture Services
Here at Ben Johnson Interiors, we have decades of experience delivering commercial interior design and fit-out projects for a huge range of businesses across the North East, Yorkshire and London. We work with businesses who want to make an impact with their workspaces, whilst also providing somewhere stylish, sustainable and high quality for their people to work in.
Over the years, we've provided office design and fit-out solutions for organisations from a variety of sectors, including Retail, Healthcare, Manufacturing, Legal and eCommerce, and we're confident that with our expertise, experience and contacts in the industry, there is nothing we can't make happen for our clients. We're passionate about creating amazing workspaces and transforming the way our client's offices work for them and their employees.
We get to know the inner workings of our client's organisations, understanding their needs today and in the future and helping them to create office environments that stand the test of time and continuously meet the needs of their evolving teams and business.  Our experienced commercial interior experts across workplace consultancy, space planning and concept design, fit-out, furniture and project management make the process as pain-free and simple as possible, ensuring project delivery of the highest quality, outstanding service and communication throughout.  
Discover more about Our Services below.
Workplace Consultancy
Start as you mean to go on with a clear, accurate project brief.  Knowing where to begin in creating this can be half the battle, so our expert team will remove the headache and create a robust project delivery plan and workplace strategy from the beginning, with your input. 
Our 5-stage Workplace Consultancy process has been developed to help get the foundations in place to ensure the smooth running of your office renovation project. Through many years in the industry, we know the right questions to ask, who to get in a room to ensure success and how to get the fundamentals in place. You'll have clarity on what matters, enabling you to feel confident and assured about how the project will roll out, as well as tackling what matters to your business, your people, your clients/customers (if applicable) and the overall workspace.
The workplace is more than just an office, it's about company culture, productivity, and creativity. Our consultants have years of experience in creating clear, accurate project briefs, and understanding our clients' needs and values. Our expert team will remove the stress and create a project delivery plan and workplace strategy from the very beginning, with your input. 
Find out More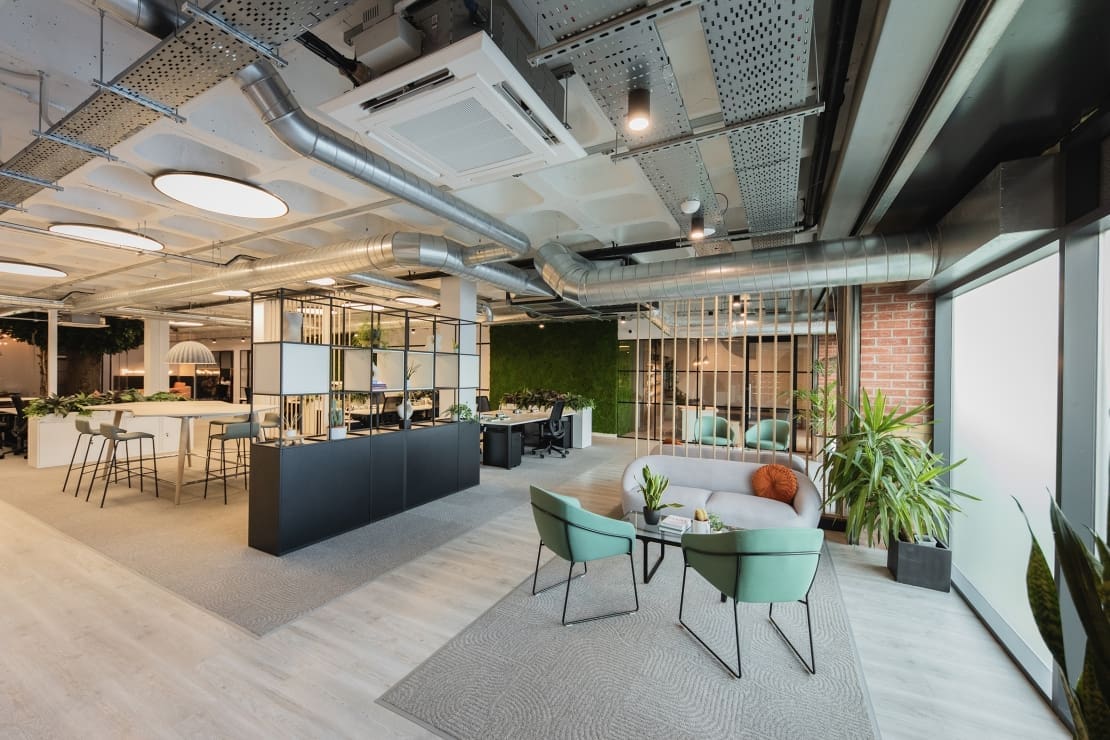 Space Planning & Concept Design
Whether you're seeking a full overhaul to create a stylish, collaborative workspace, or are looking to transform just one area such as your reception, staff canteen or meeting rooms, it all requires expert space planning.  From our fact-finding mission as part of our workplace consultancy service, we'll have everything we need to establish how the space needs to work, which will inform the space planning and concept design element.
Space planning is all about visions coming to life and is an essential part of the process. Our talented designers will conceptualise your space, and consider the factors that are most important to you and your business, to create something bespoke and inspiring. From on-trend collaborative working spaces to branded meeting rooms and reception areas, our designers will be on hand to help your interior function flawlessly.
Our office design schemes are always unique to your business and will help you to attract and retain the best talent, promote collaboration, and aid future growth within the workplace. Our designers are involved throughout the project ensuring your unique concept is maintained, down to the very last detail.
Find out More
Fit-out & Refurbishment
This is the bit where a project goes from a mere concept to an actual real-life thing! Our fit-out services include partitioning, suspended ceilings, mechanical and electrical, lighting, heating, ventilation & air conditioning, electrical works, flooring, bespoke joinery, doors, kitchens, toilets and decoration.  Whatever the needs of the design, our fit-out teams can make it happen. We have the expertise to transform anything, from an empty shell to an occupied office building.
Our skilled team can provide both CAT A office fit-out, and CAT B office fit-out and will determine the best solution for you.
In terms of refurbishment, we specialise in refurbishing office environments of varying sizes for companies who decide to stay in their existing office environment but wish to make better use of the space, reimagining workplaces to help clients attract and retain talent, improve employee well-being and productivity, and more. 
Find out More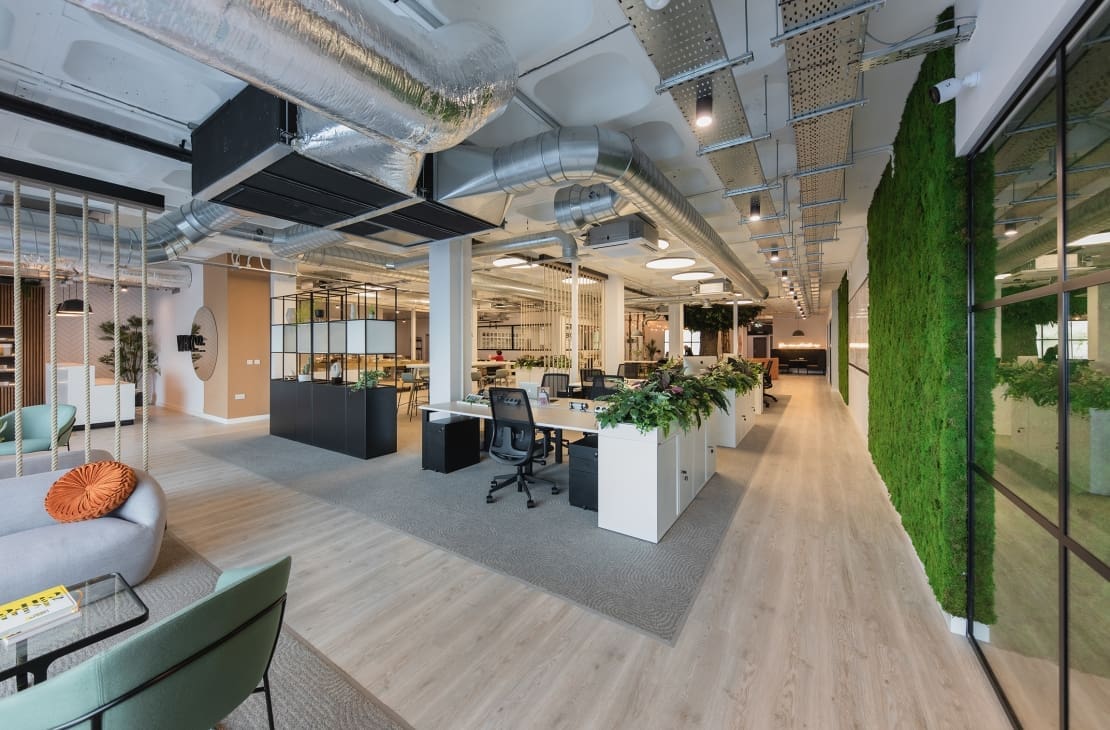 Furniture & Technology
As an independent furniture dealer, we have access to furniture brands and styles from around the world. As an independent furniture dealer, we have access to furniture suppliers from across the UK and Europe. We recognise that furniture is an investment, and not all furniture is one size fits all. That's why our experienced furniture team are always on hand to help find the right solution for your business, considering what's important to you, whether that be sustainability, budget, aesthetics, or all of the above.
Our team of furniture specialists have over 20 years of experience in specifying, managing and installing furniture projects. When working with Ben Johnson Interiors, you will be assigned your own furniture consultant, who will work closely with you and our design team to source the most appropriate products that meet your aesthetic, functional and budget needs.
Find out More