Does Your Working Environment Work For You?
Here are 5 easy improvements you can make.
Outdated office interior design is one of the most common issues hindering productivity in the modern office today. If a business' culture is reflected in its workplace design and you're looking at your old furniture, depressing cubicles and dingey spaces, then it's a no brainer that you have an issue, and it's probably going to be reflected in staff morale and motivation. 
As experienced professionals, we see the challenges faced by our clients and know where the consideration should be in the initial planning phase to avoid future problems. 
So, today we're taking you through the 5 most common problems or complaints employees have about their workplaces and then tackling them one by one, helping you overcome them and improve your office environment for you and your team.
1. Complaint: "It's too hot or too cold!" 
Temperature can be a particularly challenging issue but it's up there with the most common complaint of all time. 
You will never be able to please everybody but if you're consistently hearing that your employees are too cold or too hot, you can bet your pension on the fact that they won't be doing their best work. It's hard to concentrate when you're shivering through winter days or exasperated by the intolerable summer heat!
Solution:
Ensure that your heating/ air conditioning system is working properly and fix any draughts. If you're in the construction phases, consider better insulation, a programmable thermostat and think about your choice of appropriate furnishings and textiles. It's worth noting that air con can often be the most expensive aspect of a refurb/relocation, so it's important to factor in independent air-con heating/cooling controls if you are including cellular office spaces in your design.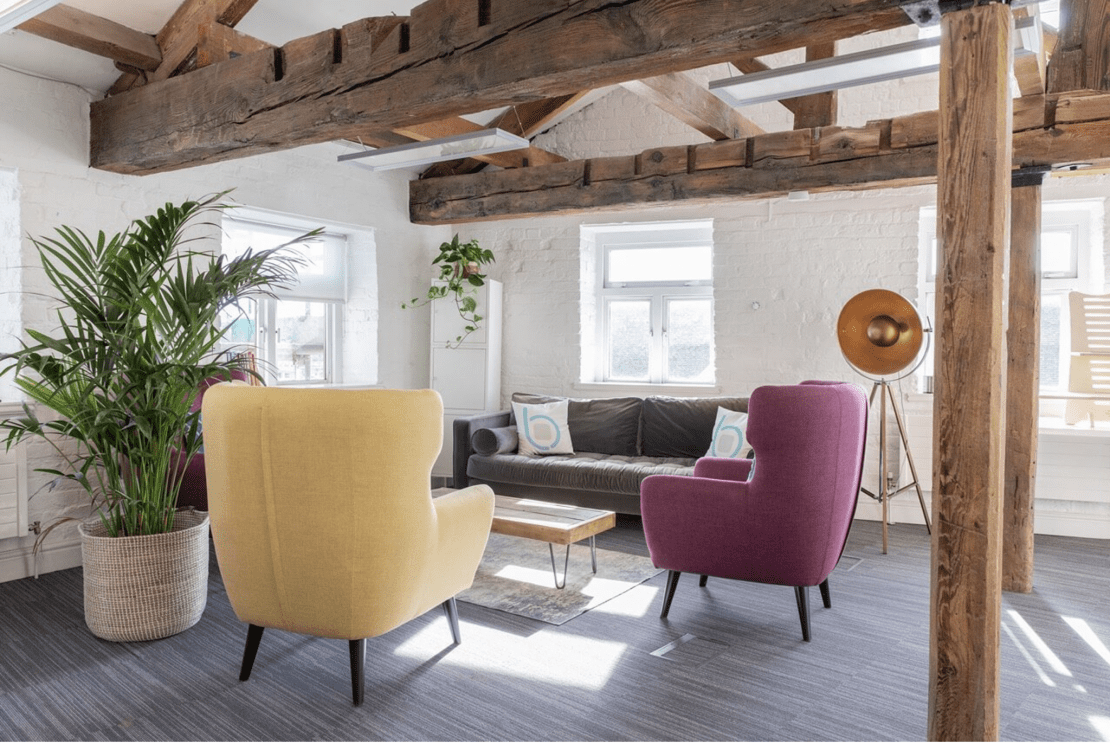 Soft, cosy furnishings, carpet and natural materials can help counteract a potential chillier, sterile environment, as the staff at Boxclever Consulting found in their lovely new office.
2. Complaint: "It's too noisy!"
Noisy machinery, office chit chat, loud phone calls, music and other ambient noises can be very distracting for staff. This is especially likely to be an issue in an open-plan office. 
Bad acoustics can have an impact on concentration, stress levels and make it impossible to have a private conversation, which can be detrimental to progress.
Solution:
This would also ideally include some thought to the thickness of walls, materials used and the positioning of noisy areas, meeting rooms and quiet, break out spaces. For more intel, we've covered this and more in a recent post about office acoustics.
3. Complaint: "All work and no downtime!"
The facilities and zones you offer your staff will have a massive impact on morale and a knock-on effect on productivity. 
For example, not allocating a separate break out space means that employees cannot easily take a screen break, or escape the rest of the office for their lunch. It's bad for posture and mental state to eat at your desk, plus we all know how distracting it can be when a colleague is eating a tuna sandwich at the desk next to you. Unwelcome smells are just one of the many issues with not providing the opportunity to relocate elsewhere in the office. 
Solution:
While we're on the topic, check your hygiene facilities (such as restrooms) are up to scratch. Dirty areas reflect very badly on the whole company. Employ a cleaning company you can trust and keep on top of maintenance. Better facilities and more relaxed settings make staff feel valued, leading to better brainstorms and more productive meetings.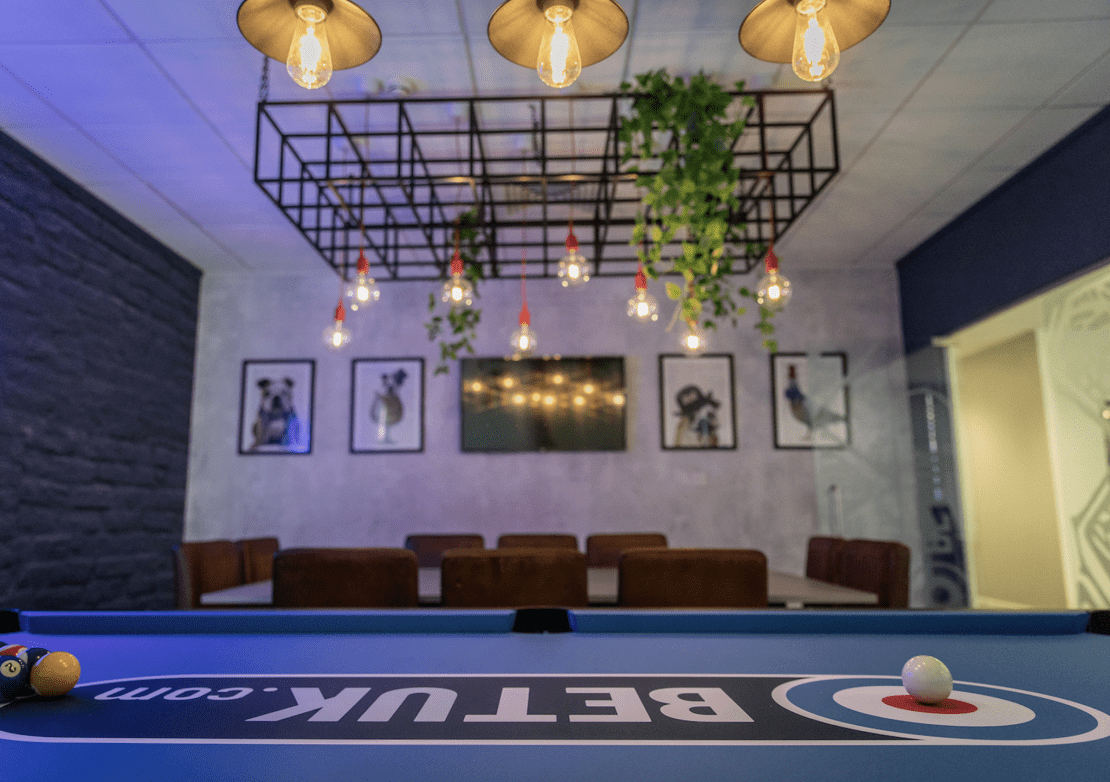 A separate break out space complete with a pool table and a different vibe for screen breaks and downtime for Bet UK in the Newcastle-based LeoVegas offices.
4. Complaint: "I can't find anything in the chaos!"
Physical office organisation and storage solutions are important, as are the digital and scheduling issues. If a member of the team wants to find a particular file or cable, or reserve a conference room of a particular size, how do they know where to look? 
Solution:
As for office storage and organisation, there are so many products on the market that will make this a breeze. Our team makes it their business to stay on top of new items and can help create bespoke solutions that will mean no one is ever left wandering around, wasting time, hunting for something in a chaotic office.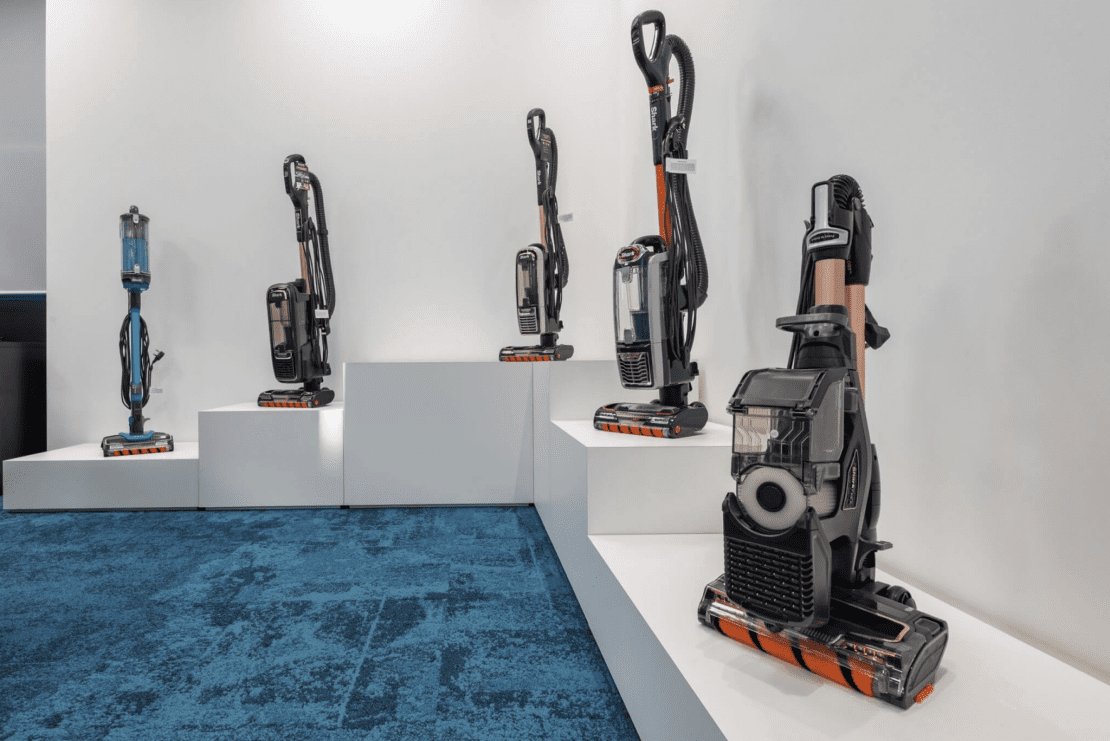 We created specialist oversized storage for SharkNinja to house demonstration products and samples near the workstations, reducing clutter.
5. Complaint: "It's so gloomy and depressing!"
This is another biggie. With commercial rent rapidly rising, it's a struggle to find decent space in popular locations without paying an arm and a leg for the privilege, and heaps of offices suffer from a lack of natural light, especially during the winter months. This can cause anxiety, negative moods and many other health issues. Employees' concentration is also decreased and staff are likely to feel more tired and struggle with motivation. 
We actually covered the impact of light on productivity because lack of natural light and space in the workspace is such a common issue and one that might not be as tricky to solve as you'd think… 
Solution:
The answer often lies in redirecting the natural light that is available through the use of glass and mirrors. Making way for natural light in your office can be as simple as smart positioning of partitions, smart colour choices and furnishings. 
As for space, consider freeing up a little by going mobile or embracing remote working. Then with a bit of clever or innovative design, you can eliminate wasted space and unused desks. Perhaps you don't actually need 4 meeting rooms. Replace them instead with moveable hot desking stations, private booths or break out areas.
Adding glass walls divides zones and offers some protection against sound pollution without hampering the flow of light, as shown here in the Boxclever Consulting workspace.
We know it can be a struggle to ensure that every single person within your company is 100% happy with the office conditions at all times, but it's easier than you think to find a happy medium and promote staff wellbeing in a comfortable environment. 
The crucial part is to listen carefully to the complaints and let everyone know their voices have been heard. That you're actively working to remedy any issues. The effort will go a long way, even if there's no quick fix.
The options for office redesign and improvement are endless, so we'd always recommend speaking to a workplace strategist (like us!) if you're struggling to come up with ways to improve the situation.