Office Colour Tips and Trends for 2022
... and their Impact on Productivity and Wellbeing
Colour can change the whole feel and purpose of a space, not to mention impact how people use or transition through it, and their mood and wellbeing. The modern office embraces a whole palette of bold colours and can also incorporate current trends such as striking wallpapers, jazzy furniture or tonal accessories, fabrics and rugs, all merrily relaxing and rejuvenating staff in the process.
Of course, there are a number of factors involved in optimum employee happiness, but designing a successful working environment is such a big one, and the use of colour is a fundamental part of that. It's all about understanding how colour can create an emotional connection and then taking control to implement accordingly.
With this in mind, we've pulled together our guide to colour in office design, plus we go into more detail on the links to productivity and staff wellbeing.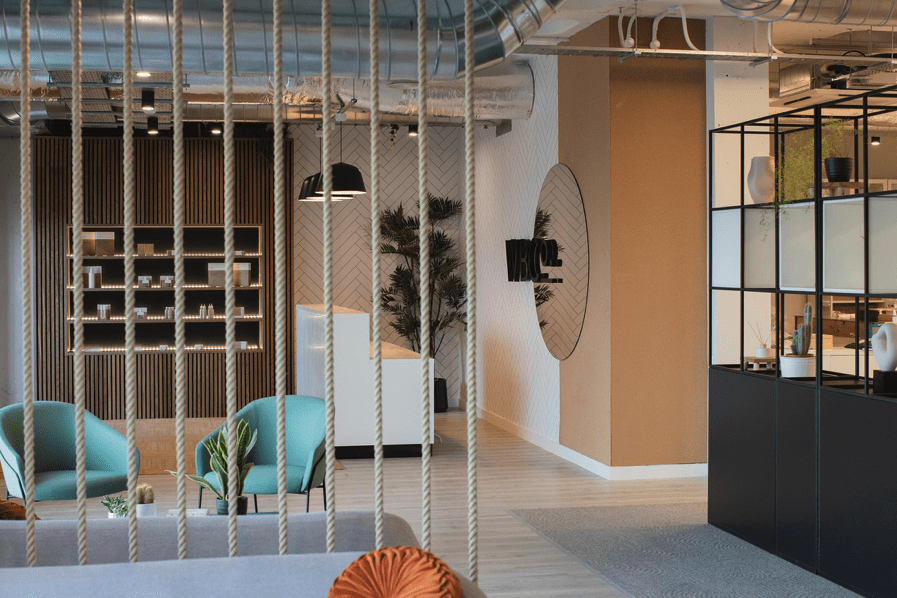 We've played with soft, warm yet neutral tones in the West Barn Co office to create a reassuring and welcoming sense of calm and ensure a positive first impression to visitors and team members alike.
Are you being too trendy?
One of the major office interior design trends for 2022 is using lighter colours, with a mixture of greys, greens and neutrals. That does sound lovely and will no doubt work well, but while it's nice to keep up to date with trends, as pros, it's our job to understand our client's specific needs and how colour slots into that.
We get under the skin of your business, discovering what it is you're trying to communicate with your interior design. This helps us determine how details such as the colour scheme can convey this ethos. After all, great spaces do indeed inspire great work and, as we always say, there is no 'one size fits all' answer.
In fact, sometimes the palette can come from the client's brand itself. For example, take our latest project for Circus PPC, a digital marketing agency in Leeds, shown below. We took their company personality and really ran with it. Bright colours make for a stand out office, and now there's no doubting whose office you're in.
The vibrancy and fun are infectious and the team can't help but love it. And, after all, if you want to stand out from the crowd, allowing you to attract and retain the best team members, it's super important to maximise employee engagement with your office design. An engaged employee enjoys going to work each day and is proud of their company.
Our bold scheme here lets you know that you have arrived at Circus PPC agency in Leeds!
The effect of colour on your emotions
We should already know that the four key colours of red, blue, yellow and green have different impacts on us. Red affects the body, blue the mind, yellow the emotions and green affects the balance between all three. Stronger colours tend to stimulate, while a lower saturation colour can be far more soothing.
So which are the best colours for your office interior?
Well, consider those hues that will suit your brand and then what impact you want them to have. Bright, powerful pops of colour will encourage movement and boost energy in the workplace, sure, but is that what you want?
With this in mind, you might want to consider using colour differently in different zones. For instance:
Colourful breakout areas
For those moments between busy meetings or relentless desk work, your team could do with somewhere to relax, chat or let ideas percolate. You could consider using the softer tones, such as neutrals, greys and greens along with comfortable seating to allow for people to rejuvenate and refocus in peace. Add some ambient lighting to create the perfect atmosphere and offer a much-needed sense of escapism, bringing balance to a busy day.
Colour and textiles, with a little natural plant life thrown in for good measure, keeps the team at Boxclever HQ happy and motivated throughout the day.
Collaboration colours
To promote creative thinking, innovatively designed workplaces can actually help facilitate a brainstorming and working mind frame.
Pops of bright colours on a wall or in furnishings can energise a conversation and provide a boost to collaborative working, keeping everyone awake and on their toes. Orange and yellow are energetic, positive, creative colours which increase motivation.
Colours for relaxation space
Relaxation at work sounds counterproductive but we promise, it's actually key. Bringing a sense of calm to the space can be done with a clever use of colour. When designing an office space it is important to provide relaxation zones for both staff and visitors, allowing colour to change their mood from stressed or high-energy to chilled and clear.
Soft blues and greens are associated with peace and calm but can also improve concentration as the eye has to do less to perceive them.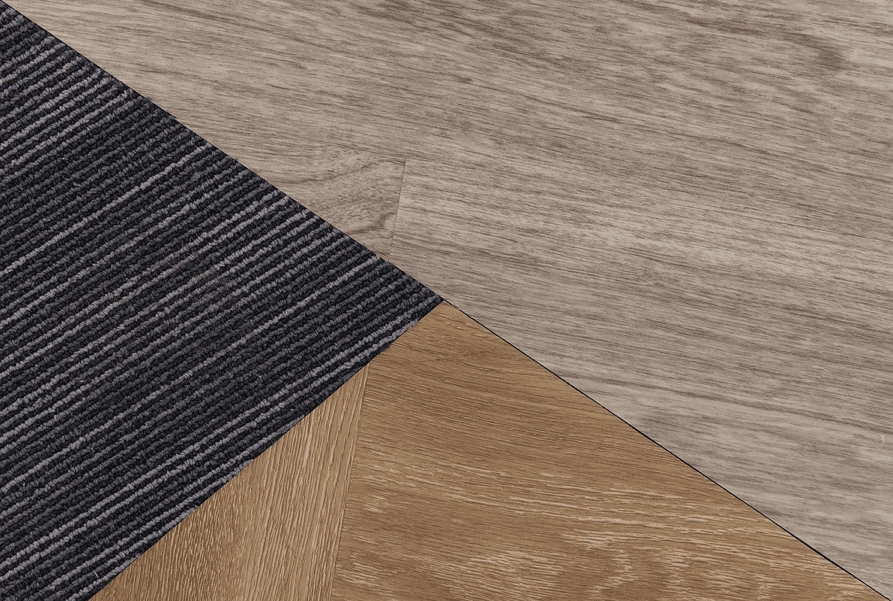 Natural materials and textures (also used in the Boxclever offices) can help create a sense of grounding and calmness in the midst of the otherwise busy workday.
Colourful café zones
Avoid your staff leaving the site for their breaks by ensuring your canteen or break spaces are fresh and up to date, using colour to give it a new look. This increases wellbeing, socialisation and productivity as teammates will connect with their colleagues at lunchtime. Bright, attractive furnishings, a coffee-house vibe, different seating options and positive colour choices increase the opportunity for remote working too.
Darker tones and neon lights mean that this space in the LeoVegas office feels different to the main working area, offering staff a chance to briefly escape and play pool on-site while socialising and troubleshooting with colleagues.
It's frankly amazing what a bold splash of colour can do to transform a company's workspace – and you can forget about the bland, uninspiring designs of yesteryear. Gone are the white walls and corporate grey filing cabinets – colour is in!
If you'd like our help with using colour in your workplace, we'd love to get involved.